Might contain two spoilers, characterwise, but no biggie. They're gonna appear in chapter two anyway.
Prettyboy! (Not gonna reveal his name just yet. XD)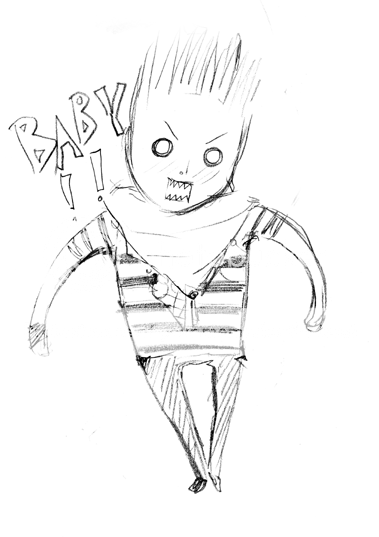 I honestly tried to draw him serious, but that's impossible. He just didn't want to. OwO
Weird anatomy here, een for a chibi. I'll fix it when I fix the lineart.
The twins. Two of my favourite supporting characters. :3 They didn't exist at first, but I realized that except from Gabe, almost all the other characters were male.
All of these were done in under three minutes, so they're not very good. I'll clean them up as soon as I've managed to save up for a new tablet and a decent colouring program... @___@;;;